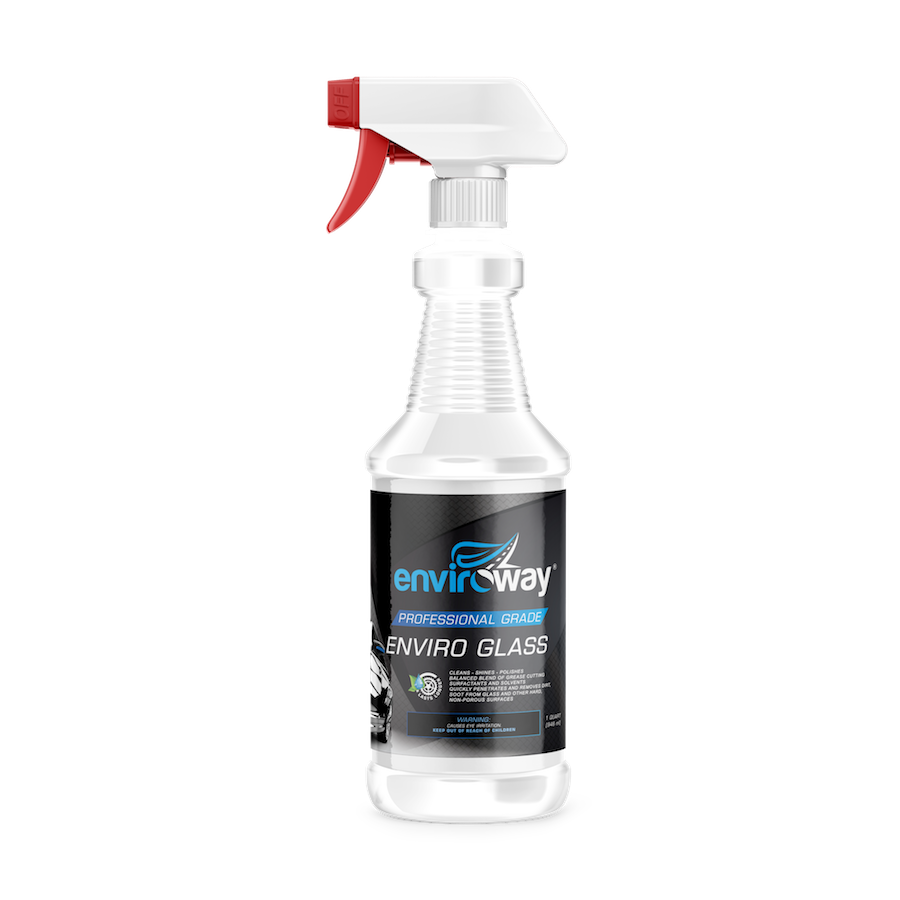 ENVIRO GLASS
NON-AMMONIATED READY-TO-USE GLASS CLEANER
Will not streak or smear
Contains no ammonia  – no strong ammonia odor
Polishes glass crystal clear, squeaky clean
Convenient – no diluting, no measuring. Simply spray, then rub dry with a clean, soft cloth.
Versatile – excellent for cleaning windows, walls, glass, chairs, cabinets, vinyl, porcelain, telephones, and appliances.
For use on automotive windshields, plastics, and Plexiglass.

Owner's Manual
Contact Us for Purchase